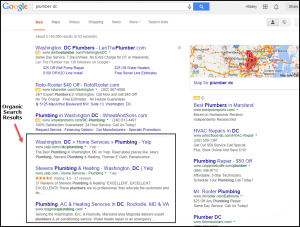 If you have been reading up on online marketing, chances are there are a few key words you have seen over and over. Words like pay-per-click, AdWords, SEO, and organic search. Chances are, like I once was, you are left scratching your head wondering what these words mean. Why do we need them and how do they work?
Search engine optimization (SEO) is the act of optimizing your website in an effort to achieve the best possible ranking in organic search results.
Top organic search listings appear first because they are highly relevant to your search and Google recognizes the website as the authority. Advertisers cannot pay to place their site higher in organic results.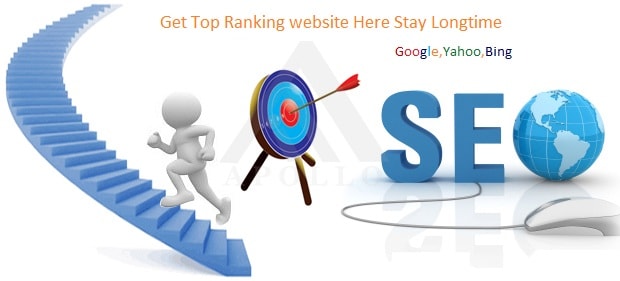 If someone can't find your company, chances are they aren't calling to book an appointment.
Let's say you own a plumbing company in D.C. Go to Google.com and type in a generic search like "plumber DC." Start scrolling down the page. Do you see yourself on the first page? Do you see yourself at all?
Chances are, you rank for some common keywords related to your field but not all of them. The goal of an SEO campaign is to establish your website as the authority and ensure you rank for as many relatable keywords as possible.
When a user types a search query in the search bar, Google does an inventory of all of the webpages it has on file. It looks for the websites that have the most relevant information and presents those to the user.
In order for a page on your website to rank for a search term, it needs to be easily readable by Google, have relevant content and a good reputation. In order for SEO to work, you must optimize your website based on these key factors.
Adwords and SEO are not competitors but they are two powerful tools available in your digital marketing arsenal. You can use adwords when you want traffic fast but you need SEO for long term and sustainable online success.
While is a good idea to start with Adwords because it's faster, you should also begin working with SEO, Content marketing and social media for best results. These 3 tools are all you need for long term online success.
Content marketing will help you create the right content, SEO will help you optimize your content for search engines and get more organic traffic and social media will promote your SEO optimized content to a wider audience.