Support is given through a well organized forum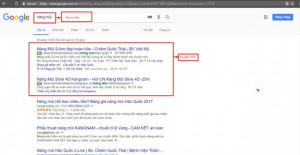 SEM (Search Engine Marketing) is the marketing process with a goal of getting more visibility in search engines either by getting more free traffic (SEO) or paid traffic (Paid search advertising).
Through paid search advertising you essentially buy advertising space in the search engine results. So instead of trying to rank higher and get free traffic you pay to appear in front of the searches.
The most well-known advertising agency for PSA is Google Adwords. Through Google adwords you can get your ads to appear in the Google search results and you pay only for the clicks on your ads. This is also the reason why the whole process is called Cost-per-click (CPC) or Cost-per-thousand (CPM).
New companies/ New product can start with AdWords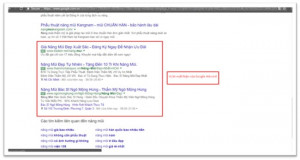 Adwords is ideal for startups and new companies that want to get targeted traffic quickly for the purpose of making sales, finding new customers or even for testing their products, procedures, website effectiveness and any other component in their sales or marketing processes.
The above is true, if you use AdWords wisely and carefully. It is very easy to start spending money on AdWords and if you don't have proper monitoring and control tools you will end up making losses instead of profits.
What I always tell my clients about Adwords is that if you don't use it correctly it will be like playing in a Casino where you spend money with the wishful thinking that sometimes you will get it back, but you never do!
Attract more customers.
Whether you're looking to bring in new website visitors, grow online sales, get the phones ringing or keep customers coming back for more, Google AdWords can help.
Reach the right people at the right time
Your business gets found by people on Google precisely when they're searching for the things that you offer.
Advertise locally or globally
Target your ads to customers in certain countries, regions or cities — or within a set distance from your business or shop.
SEM traffic is considered the most important source of Internet traffic because it is targeted. It is widely accepted that people use search engines to find a solution to a problem, an answer to their question or to learn how to do something.
So when searches click on a web site from the search results or click on an ad, they are more likely to convert.The relevancy of the displayed web sites and ads makes SEM traffic more valuable than any of the other sources.
Facebook and twitter are trying to optimize their advertising platforms to utilize targeted traffic but still traffic coming directly from search engines has a better ROI.